we stand...
as most of agencies in the world insist, we work for your business growth.
but ...

we are small but smart.

we are not award winning creative boutique but truly client-oriented.

we are completely full-service agency.

we are confident in raising your revenue.

we believe agencies should be evaluated in terms of client satisfaction.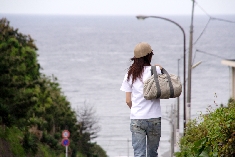 why all of our staff have run away from large advertising firm was -after long years of working there- we 've found the 'limit of agency'. famous agencies are not good enough for helping clients, but good enough for gaining their own profits. we don't always sell the tv spots or tv programs of which most of big dairitens are fond. on the other hand, we never stick to our creative ideas and force you to buy, as lots of genius creative boutique do. we know the best agency offers you a solution which meets both "the right strategy and creative" and "client's satisfaction".