one question for you...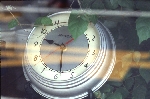 you guys are getting along with yourr agency ? if so, you'd better close the page. 'cause it surely waste your precious time. time is more important than money in your business !
a not bad , but not good...

there are millions of agencies in the world.
there are millions of agency guys in the world.
most of them are not bad, and most of them are not good.
why you have been using those "not bad" and "not good agency" ?
maybe, we are not the best agency. however, your better-choiced agency, we believe.

sunrise...
why don't you see the sunrise ? the agency does matter your business.